When perusing this
nursery makeover
on Little Green Notebook, my eye immediately was drawn to the gorgeous sculpture on this dresser. Turns out, it's a
nightlight
--the kind that projects stars onto the ceiling. I love that it's not too cutesy and the palette of available colors is beautiful. It's exactly what Darren and I were looking to give Sophie for her birthday (especially now that she's afraid of monsters in her room).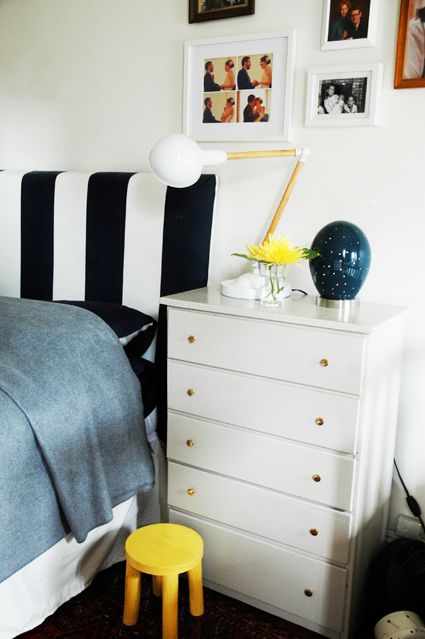 image via Little Green Notebook

And here it is, doing its thang at night. Cool, huh?